Hargeisa(HNN):-The Somaliland Civil Service and the World Bank have quietly
restructured
 the Civil Strengthening Project into a second phase for what the World Bank described as "
closing the financing gap resulted from the CSSP design stage underestimated the cost of doing business in Somaliland
". To date, 5.63 million of the project's 10 million US dollars have been spent.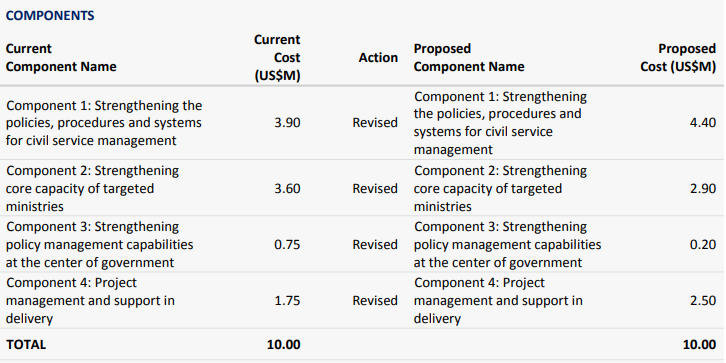 The new Project Information Document published by the World Bank on December 14th describes major shortcomings in the previous phase of the project including the fact that the Civil Service Commission has not included more than 8,500 employees in the HR Audit it completed in July 2018.
The Civil Service Commission launched the headcount in January 2018 in a glitzy event attended by President Muse Bihi Abdi, one of the first events he attended as he took office.